Retro Ronin announced their first VR MMO Voxelnauts, their universe called Voxhalla and a Kickstarter premiere party at a secret location in Hollywood, California.  You can read more about it here.  The game will work in VR – including the Oculus Rift — but also will work on other platforms (including most real hackers' favorite – Linux).
There has been a lot of buzz about the game, with a number of companies prying around to figure out what they have been up to.
And, to top it off, there seems to be some intrigue at the company – as MEK's initials were removed — and replaced by Retro Ronin's stamp (which appears to pay homage to street artists like Banksy).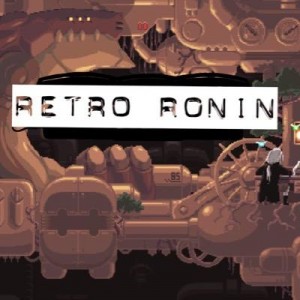 The project will be unveiled through Kickstarter on May 17 along with a special business model announcement.